It goes without saying that a company is more likely to succeed when all its employees are working in unison to achieve a common cause. However, getting your employees to function as a team and motivating them to work towards your company's goal is a lot easier said than done.
One of the ways you can boost employee morale is by making them feel acknowledged and valued in the workplace. Most companies opt to take a monetary approach in this regard by offering financial compensation for a job well done. However, this approach often only rewards the top performers in a company and, at the end of the day, you need a unified team of individuals to achieve your business goals.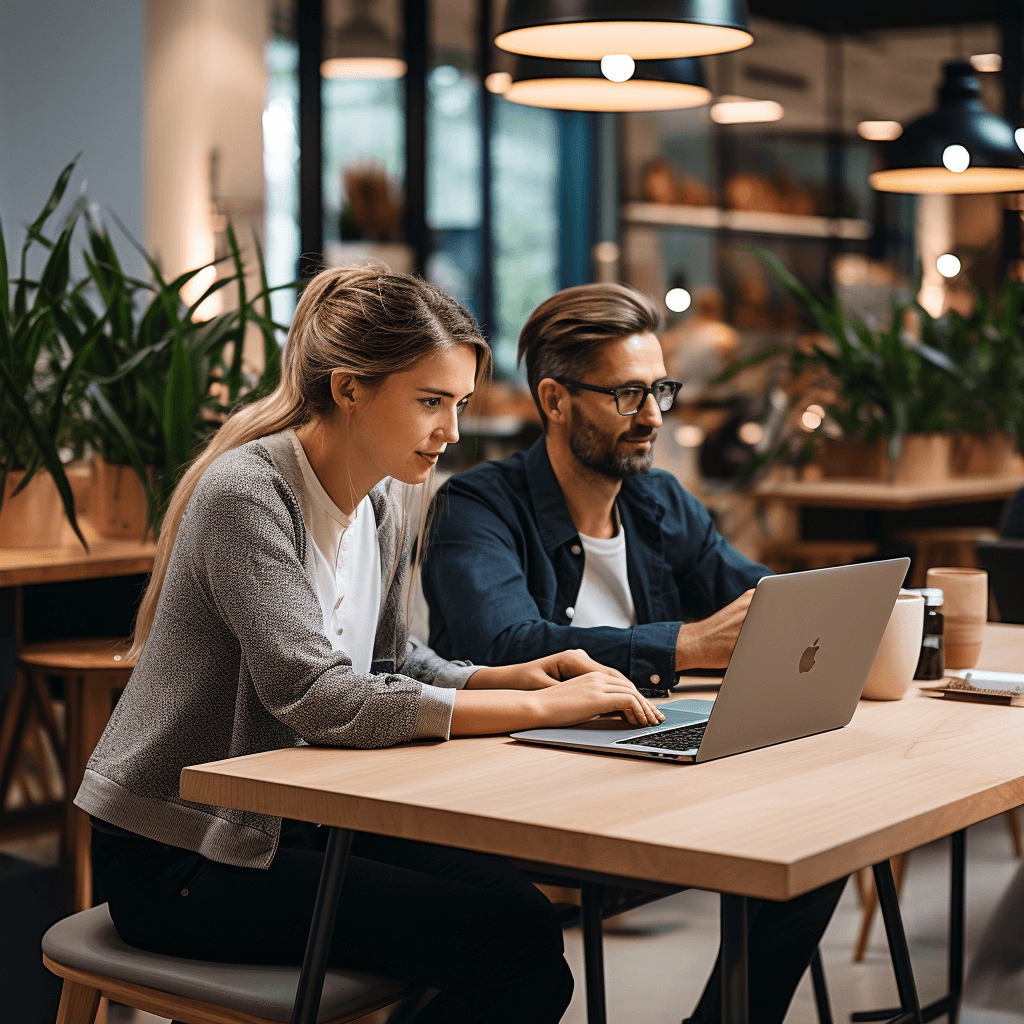 So, how can companies convey their appreciation for their employees' continued efforts? The answer can be as simple as saying 'thank you', but how do you go about doing that?
Writing an appreciation letter to your employees is often regarded as appropriate office etiquette for acknowledging and expressing gratitude for their hard work.
In this article, we will discuss the contents of an employee appreciation letter, what makes a good employee appreciation letter, and the benefits of writing employee appreciation letters. We have also included some employee appreciation letter templates that you can use for inspiration.
The Basics of an Employee Appreciation Letter
An employee appreciation or thank you letter is a formal message from an employer that recognizes the former's contribution to the company they work for. They come in various formats, including electronic and print, and can be typed or handwritten.
Note that an electronic thank you letter often lacks the personal touch that a printed letter can afford you, while handwritten letters to employees are often the most appreciated as a result of their personalized nature.
Handwritten letters are, therefore, more likely to have the desired effect of boosting employee morale. However, handwritten letters to employees are not always the most practical, especially if you have a large company with hundreds of workers. Electronic and printed letters, on the other hand, are easy to make and can even be distributed automatically if need be.
When To Send an Employee Appreciation Letter (with Examples)
As an employer, you should always be on the lookout for opportunities to encourage your employees to keep up the good work.
Here are five scenarios that warrant a thank you letter to employees with examples of how to word them.
Scenario 1: An appreciation letter acknowledging an employee's hard work and dedication
Generally speaking, individuals who are hardworking and loyal to your company are hard to come by. So, when an employee puts in extra working hours to help see a project through to completion, it is a good idea to make them aware that their efforts have not gone unnoticed.
Here is a sample appreciation letter that you can use to acknowledge a hardworking staff member:
Dear <employee name>
On behalf of the entire team at < company name >, I would like to acknowledge your invaluable contributions to the workplace. We applaud your dedication and work ethic and are impressed by how you have grown in your time working with us.
As a company, we have always striven to make a success of every project we undertake. You have helped us realize our vision, and we hope that you will continue going that extra mile for us.
Thank you again for everything that you do.
Warm regards,
<employer name>
Scenario 2: An appreciation letter applauding an employee's leadership skills
Finding responsible individuals to fill leadership positions in your company is no walk in the park. So, when you find a candidate with the qualities you have been looking for, you should make every effort to let them know how much you value the effort they put into their job.
However, it can sometimes be challenging to articulate your appreciation for those in leadership or management roles, so here is an example of a thank you letter to a head of department that you can use as a reference:
Dear <employee name>
I want to let you know that we are thoroughly impressed by the leadership skills you demonstrated on the < project name >. Your team holds you in high regard, and several of them have personally commented on how you supported and guided them throughout the project.
We also noticed that you never missed a deadline in spite of all the challenges you faced. This demonstrates your dedication to the company and I assure you that your actions will not go unrewarded.
Once again, I thank you on behalf of the entire team for all your hard work and commitment to delivering quality results.
Warm regards,
<employer name>
Scenario 3: An appreciation letter commending your employee on a job well done
There's no better motivation than receiving verbal recognition for a workplace accomplishment from the managing director themself. However, receiving more detailed praise in the form of a formal appreciation letter may do more to boost employee morale.
Here is how you can thank your employee for an outstanding job:
Dear <employee name>
I want to let you know that we are exceedingly satisfied with your recent performance and your fantastic job on the < project name >. Thanks to your efforts, we were able to achieve our goals without any delays.
You are an essential part of our company, and we hope you continue to inspire others with your outstanding performance.
Keep up the excellent work, and thanks once again!
Best regards,
<employer name>
Scenario 4: An appreciation letter thanking an employee for standing in for a colleague
Life happens, and there will be instances where one employee will have to fill a position in another's absence. When this happens, it is important to take the time to thank whichever individual ends up taking on the additional workload. Doing so not only shows your appreciation for the staff member in question but also strengthens your relationship with them.
Here is an example of this type of employee appreciation letter:
Dear <employee name>
I want to thank you for all the extra effort you have been putting in on behalf of <employee name>. I know you already had your plate full, so managing someone else's work couldn't have been easy.
However, you managed to deliver on everything that has been asked of you, and for that we are grateful. Employees like you contribute to our company's success, and we are proud to have you as part of the team.
Thanks again, and we hope that you will continue the fantastic work!
Best regards,
<employer name>
Scenario 5: An appreciation letter recognizing a veteran employee's services to the company
The length of an employee's tenure is often a sign of how well a company treats its workers, and having long-term employees is usually an indication of a healthy company culture. Such employees are also typically the most knowledgeable and skilled and are often the most difficult to replace when the time comes.
It, therefore, makes sense to send letters of appreciation to your veteran employees thanking them for all their efforts and their continued faith in your organization. Acknowledging longer tenures will also encourage other skilled employees to remain with your company.
You can find an example of an appreciation letter that you send your veteran employees below:
Dear <employee name>
I want to congratulate you personally for completing your <x> year with < company name >. It has been a pleasure working with you. Words cannot describe how grateful we are to have such dedicated staff and we thank you for your continued faith in our company.
I also want to take this opportunity to let you know that all your hard work never went unnoticed. You are an invaluable member of the team and our company wouldn't be where it is today without the sacrifices you have made.
Thank you again for everything you have done and we look forward to your continued service.
Best wishes,
<employer name>
What To Include in an Employee Appreciation Letter
We know that sending employee appreciation letters can be an effective way of encouraging your workers and showing them that the effort they put into their jobs has not gone unnoticed. Therefore, the contents of your thank you letter is very important for ensuring that it will have the desired effect on its receiver.
Here is a breakdown of what a good employee appreciation letter should include:
Recognition
Personalization
Encouragement
If you keep these three aspects in mind when drafting a thank you letter to your employees, your message will come across as sincere and leave a positive impression on its receiver.
We cover each aspect in more detail below.
Recognition
Affording employee recognition is probably the most important aspect to include in an employee appreciation letter. It shows that you noticed their efforts and that they will not go overlooked.
However, keep in mind that there is quite a big difference between thanking someone for their contributions and recognizing their effort. The former involves expressing gratitude for an outcome, whereas the latter identifies how and why that outcome was achieved.
Personalization
Most people will be able to tell the difference between a generic letter and a personalized one, even if they have both been written well. However, the last thing you want is for your employee to feel like they are just one among many who received a carbon copy of the same letter, especially one that is meant to motivate them to work harder.
One of the ways you can avoid writing an employee appreciation letter that sounds too generic is by using the employee's first name to address them. For example, saying 'Dear John' sounds a lot more personal than 'Dear Candidate'.
However, changing the name for each employee in the opening line is not enough, especially if you are using the same template for everyone. If you want to make your employee thank you letters more impactful, you may want to include specifics about your worker's role in the company.
Lastly, mention the employee's contributions to the company. Bringing attention to individual staff accomplishments will help your employee feel like a valuable member of the team instead of another nondescript individual in a crowd.
Encouragement
There is a common misconception that appreciation letters distract employees from recognizing the areas of their work that may need improvement. However, choosing not to encourage your employees' efforts may defeat the purpose of sending them a thank you letter in the first place.
A good employee appreciation letter, therefore, promotes good behavior while including scope for improvement. There are many ways you can do this and, most importantly, you don't need to mention the specific area that needs improvement. Instead, you can use a simple statement like 'We expect even greater things from you in the future' to round off your letter.
A statement like this suggests that there is room for improvement while also implying that the employee is capable of accomplishing it. Using these types of statements shows that you are confident in your employee's abilities, which can give them a gentle push in the right direction.
How To Effectively Communicate Your Appreciation
Now that you know what to include in the contents of your employee appreciation letter, let's go over how to effectively express gratitude for a job well done so that your message comes across as thoughtful and sincere.
Use The Correct Medium
The medium you use for conveying your appreciation to your employees can have a significant impact on how it will be received. You may start by verbally discussing the employee's performance with their superiors, but that alone is not nearly enough when it comes to expressing your sincere gratitude for an outstanding job.
Instead, you may want to consider using a written medium like a letter to convey your appreciation. Using email is also acceptable, but keep in mind that physical mail is often perceived as more thoughtful and personal.
Be Mindful of The Tone of Your Letter
Tone is perhaps the most important aspect of writing an appreciation letter since it conveys your general attitude toward your employee. Thus, make sure you word your thank you note in such a way that it will resonate with your recipient.
Remember, your employee has gone above and beyond their call of duty, so it is only fair that you reciprocate their efforts by taking the time to come up with an original message that will make them feel valued.
Focus On The Employee And Not The Employer-Employee Relationship
One of the mistakes employers often make when drafting an appreciation letter is to overemphasize the employer-employee relationship when they should be concentrating on the employee and their achievements.
Be careful not to fall into the same trap by laying too much stress on how your employee's work has mutually benefitted you both. Instead, adopt a more focused approach that highlights your worker's achievements.
What are the Benefits of Sending Employee Appreciation Letters?
They Make Employees Feel Valued
While financial rewards, paid vacations, and so on may count as incentives towards boosting employee morale, your workers will also appreciate being personally acknowledged for all the hard work they put into their job.
With a thank you letter, you can express your gratitude for their continued efforts and you can also include specifics to show your employees that their dedication has been duly noted.
They Promote Company Culture And Workplace Morale
Rewarding an employee for good conduct in the workplace is an excellent way to reinforce that behavior. You will also find that affording basic appreciation to your employees and the work that they do will promote a positive work culture.
Additionally, a well-crafted employee appreciation letter does wonders for boosting morale. All you need to do is come up with a personalized message that connects with your employees on an emotional level and lets them know how much you care about them.
They Help Reduce Employee Turnover
Employee appreciation, in general, is essential for growing your business. After all, you cannot hope to achieve your goals without having a talented group of individuals who are willing to put in the effort to turn those goals into reality.
It also helps to have a pool of talent that stays relatively consistent, and affording employee recognition is one of the best ways of ensuring that your employees remain with you for the long run.
They Are Tangible And More Personal
While verbally acknowledging an employee for their hard work can go a long way, they will not necessarily remember what you said to them within the next few hours and may even forget about it entirely by the end of the day. In addition, it can be challenging to articulate your appreciation in a face-to-face conversation since it requires you to put some extra thought into your words.
This is why a thank you letter to employees is often the most effective way of communicating your gratitude for their hard work. Although sending an electronic thank you note via email can achieve the same thing, they are not tangible and may not generate the same effect as a physical letter.
They Can Be Delivered In Bulk To All Your Employees
Employee recognition shouldn't be limited to the top performers at your company since everyone has a part to play in contributing to its growth. You may also find that the more people you thank, the greater the likelihood of increasing workplace morale.
That being said, there is always the chance of missing someone if you decide to send an appreciation letter to every employee in the company. To stop this from happening, you could automate the process by using a direct mail tool.
In Conclusion
Giving your employees the appreciation they deserve for all the hard work they put into their jobs can have a significant impact on employee morale. However, they are not the only ones who benefit from it; business owners and employers will also reap the rewards of employee appreciation through increased productivity and reduced turnover rates.
Sending a thank you letter to employees is the easiest way to make sure they feel valued and appreciated by your organization, and cost very little in terms of resources to distribute.